Today, the concept of street lighting is linked to the evolution of technology. It should be approached as an efficient solution that provides optimal lighting for citizens without neglecting energy consumption.
Almensilla Town Council has proceeded to renovate the entire lighting network in the municipality. This locality had a lighting infrastructure that required a complete transformation to address the main objectives of energy efficiency, economic savings and social benefit.
With Monrabal as the company awarded the contract and EnergyTAS as the consultant, Almensilla has renovated a total of 1,687 lighting points, which have been replaced with LED technology from Prilux.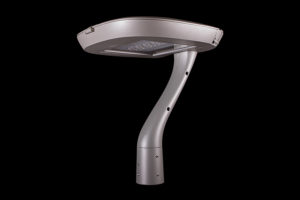 The new project sought to meet the needs of the municipality in the different areas with different products in order to achieve specific lighting for each space. The installation included luminaires such as Arisa and Versa for roads and traffic areas and Ircana to maintain traditional styling combined with the maximum efficiency of LED technology. In addition, Nantes PLAY and Nantes L PLAY, projectors with a compact and minimalist design for efficient and quality results, have been installed.
The new public lighting infrastructure, thanks to the luminaires installed and the incorporation of a remote management system, improves community engagement, energy savings and the environment.
This renovation provides the municipality with the possibility of achieving savings of 569,333 kWh with a significant reduction in consumption from 827,850 kWh to 258,517 kWh, as well as a reduction in CO2 emissions to the environment with savings of up to 222.05 Tn of CO2.
*Photograph courtesy of Monrabal