As we announced on Monday 26th June, this Thursday and Friday, 29th and 30th, we will participate in the Technical Committee II of the Spanish Network of Smart Cities to promote our remote management solutions for urban lighting in smart cities.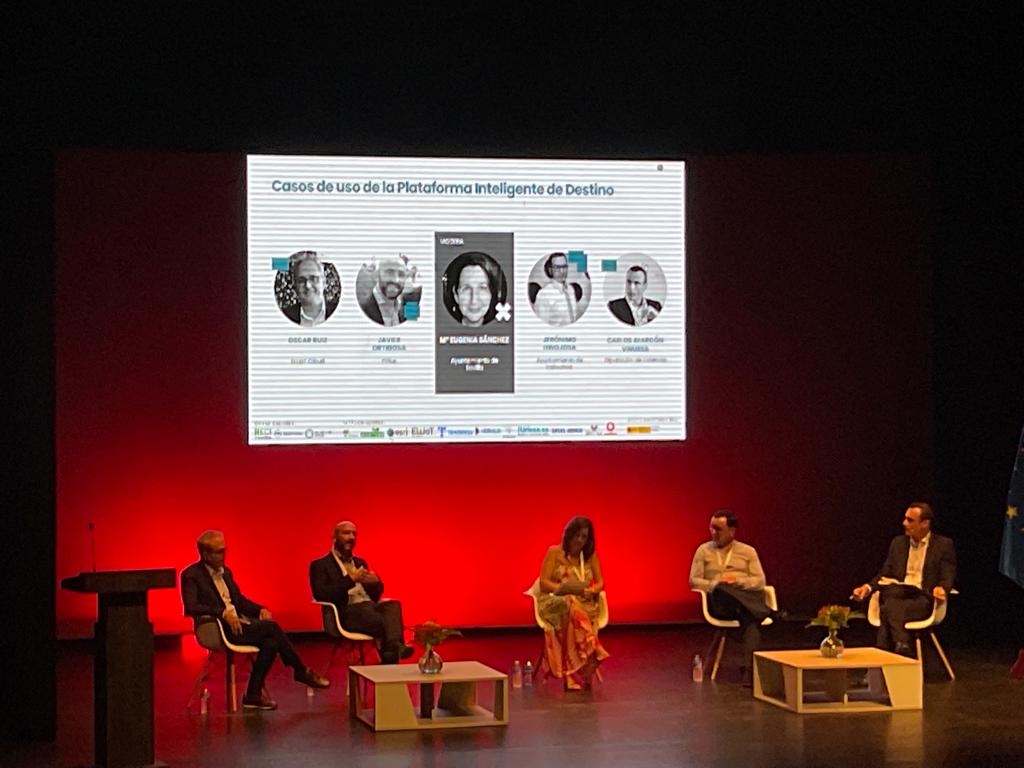 On 29 June we participated in the debate "Use cases of the Smart Destination Platform" in which our Director of Business Development and Projects Francisco Javier Ortigosa Corrales took part, exchanging experiences, sustainable management models, talking about the impact of smart lighting on tourist destination platforms and some use cases.
In this sense, Francisco Javier Ortigosa Corrales pointed out th
"Thanks to the incorporation of smart sensors we have the ability to interact with the lighting. This gives us the possibility – if we have telemanaged that through platforms – to adapt the lighting to light levels that are suitable for tourism, because the lighting that a town needs in winter and in summer are completely different. Even in summer, there are areas within the same locality that need different lighting levels and that is where, for example, security can be provided.
Thanks to Elliot Cloud, the Ayto. of Valladolid and the Diputación de Valencia, together with the representative and moderator of the City Council of Valladolid and the Diputación de Valencia. of Seville for taking part in this enriching debate and the Spanish Network of Smart Cities (RECI) for giving us the opportunity, for yet another year, to contribute our experience as lighting manufacturers in favour of smart cities adapted to tourism.